Western Family
No supplier features a stronger, more widely accepted private-label program than Western Family. The Western Family label has become synonymous throughout the Mountain West for quality and value. Every Western Family product undergoes strict quality control and scrutiny. Because Western Family's marketing costs are far lower than national brands, the products sell for less. With over 3,500 grocery, frozen, meat, deli, dairy and non-food items, Western Family is an important key to Associated Food Stores retailer success.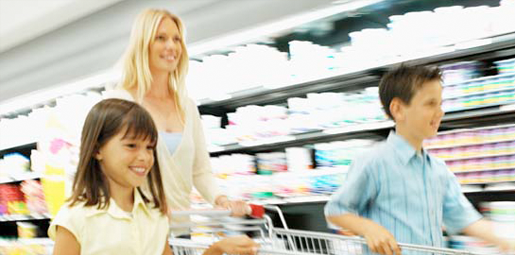 Satisfaction Guaranteed
The "Satisfaction Guaranteed" program is easy. If any Western Family product fails to meet consumers' standards, the consumer will be rewarded with double their money back. The program also helps meet objectives of increasing consumer's quality perceptions and motivating customers to purchase more Western Family products during each trip to the grocery store.
Need more?
For more information about Western Family, please call (801)978-8554 or visit:
Background
Western Family Foods, Inc. was established in 1963 to provide procurement, marketing, coordination, and expanded services to assist retailer-owned wholesalers throughout the West. The company is a full service organization serving a wide range of customer needs. As the needs change, Western Family adapts to meet them, quickly and efficiently.
Why Western Family?
A majority of respondents to an in-depth consumer survey named Western Family as their preferred private label. Customers know Western Family. They understand that when they purchase Western Family the products they buy will be great quality at a low price.